Reed Diffusers Sticks in Natural or Colored Reeds – for when it's time to replace your reeds. If your reeds are clogged or dusty, it's time for new ones.
That's why we have handy tubes of 100 reed diffusers sticks at a very competitive price so you can replace your reed diffuser sticks as needed for freshness and continued diffusing.
Tubes of 100 in a capped tube, so you have a clean supply for all your reed diffusers.
Four different sizes of reed diffuser sticks. You decide if you want maximum flow with the larger diameter 3 mm and 4 mm reed diffuser sticks, or the traditional 2.75 mm size.
Remember to flip your reeds weekly and the capillary action will continue.
The reed diffuser sticks are 100% natural.
We even have them in colors to match your décor.
Reed Diffuser Sticks Colors available: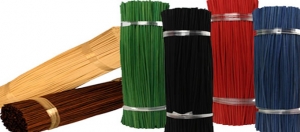 Black
Brown
Red
Green
White
Blue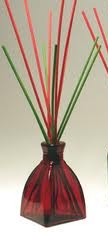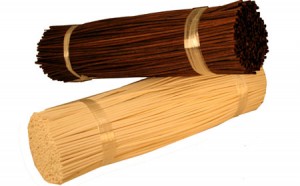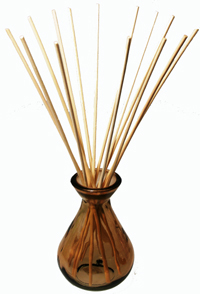 SHOP Natural Reed Diffuser Sticks
SHOP Colored Reed Diffuser Sticks
Reed Diffusers Sticks are porous. This is how they absorb the reed diffuser oil and transfer it to the air by capillary action. Don't be confused with "bamboo sticks" because bamboo sticks, chopsticks, or wooden skewers won't do the job.

LIKE US on Facebook and then click the Coupon Special link for a coupon code to use today for 10% off.
https://www.reeddiffusers.org/wp-content/uploads/2018/10/2018-diffuser-reeds-435960-dark-teal.jpg
1250
1250
Linda Hebert
https://www.reeddiffusers.org/wp-content/uploads/2018/09/reed-diffuser-supplies-2.png
Linda Hebert
2020-02-09 19:53:40
2020-03-18 23:11:42
Reed Diffusers Sticks in Natural or Colored Reeds