V. I. Reed & Cane Inc. sells Reed Diffuser Oils created to our high standards by fragrance labs in the USA with no DPG, no phthalates, and n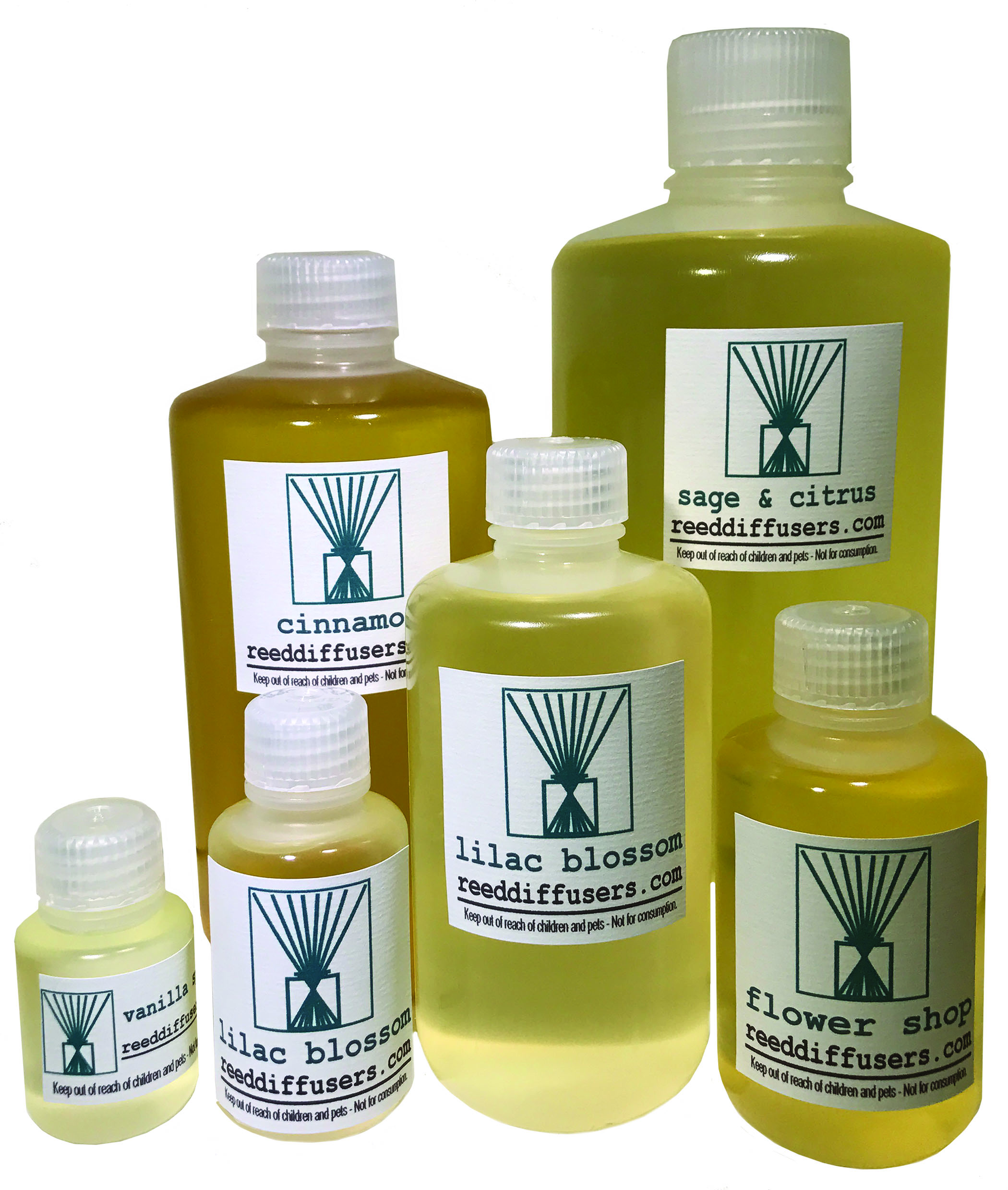 o alcohol. Cheap oils are no bargain when they have alcohol to make them evaporate quickly. Our oils last longer!
Available in 4 oz, 8 oz, Pints, Quarts and Gallons.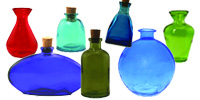 Our Reed Diffuser Bottles and Vases are 100% Recycled Spanish Glass Bottles. No Chinese glass. Our bottles are the highest quality of brilliantly colored recycled glass along with crystal-clear classics.
Bookmark this page and compare. We have many recycled glass bottles that have been manufactured exclusively for us and are available from no other source.
We've been in the Reed business for 33 years. We know Reed!

Wholesale Reed Diffusers Customer? click here.
Our Reed Diffuser Oils are environmentally friendly- "Green".

Alcohol-free

DPG-free

not diluted

strong and long-lasting scents

Made in USA to our high standards (Made in China oils can contain unregulated ingredients in their contents.)

specially formulated by experienced perfumers to stay strong scented in your reed diffusers for months- not weeks

Guaranteed to contain the perfect balance of ingredients to wick superbly through diffuser reeds without clogging
Choose from Made in USA pre-packaged gift sets, or create your own fragrance reed diffuser kits with our bottles, reeds, oils and packaging.
Do you need replacement diffuser reeds, reed diffuser kits or reed diffuser oil refills for fragrance reed diffusers?

Our diffuser reeds are
superior, precision quality, straight cut diffuser reeds

uniformly porous diffuser reeds for maximum diffusion

fresh cut diffuser reeds with un-compressed cellular structure

How to Diffuse Scent with Diffuser Reeds

Absolutely no heat is needed to enjoy aromatic diffuser reeds. Add the element of aromatherapy to your personal space, and enjoy your favorite fragrance without the risk of fire. You'll never wonder if you blew out the candle!
Reed diffusers emanate no soot or film on your furniture, walls and ceiling. Safe for classrooms, offices, nursing homes, homes
V. I. Reed & Cane, Inc.
V. I. Reed & Cane has been in the reed business for 33 years. We have standard-size reeds for reed diffusers. We also custom cut diffuser reed to your specifications for your reed diffusers. Cut in the USA for reliable turn-around times. Large or small quantities are welcome.
Questions? Visit our Diffuser Reeds page for pricing on quantities 100 through 10,000 reeds. We have reeds in 2.75 mm, 3 mm, 3.25 mm. Contact us for 4 mm prices for wholesale. Reed Diffusers work well with any diameter. 2.75 mm is the most common size. In recent years, additional diameters have become popular.
Some of our Fragrance Reed Diffuser Products are...
Customers tell us that ours are the best wicking diffuser reeds they've ever bought!
See for yourself the superior wicking quality of our reed diffuser fragrance sticks. For pricing on larger amounts, e-mail info@reeddiffusers.org.
Contact Information
Telephone

1-800-852-0025 -

1-

402-932-2445

-

9 AM to 5 PM, Central time zone, Monday through Friday

FAX 561-828-5968

Postal address

V I Reed & Cane Inc.,

3602 D St.

,

Omaha NE 68107

Our shipping warehouse in Omaha is not open to the public.

Electronic mail

General Information. Please see FAQs page or contact vireedandcane@gmail.com

Customer Service vireedandcane@gmail.com vireedandcane@gmail.com Returns Policy